Meeting between Director General Hoang Hong Giang and World Bank Mission on potential of sustainable development for Vietnam Inland waterway   On the afternoon of April 18 th ...
News
News
Can Tho among world's top 10 most beautiful canal cities
Keyword
Xem với cỡ chữ
VietNamNet Bridge - The Mysterious World website has listed Can Tho, the largest city in Vietnam's Mekong Delta, in the top 10 of the most beautiful canal cities in the world.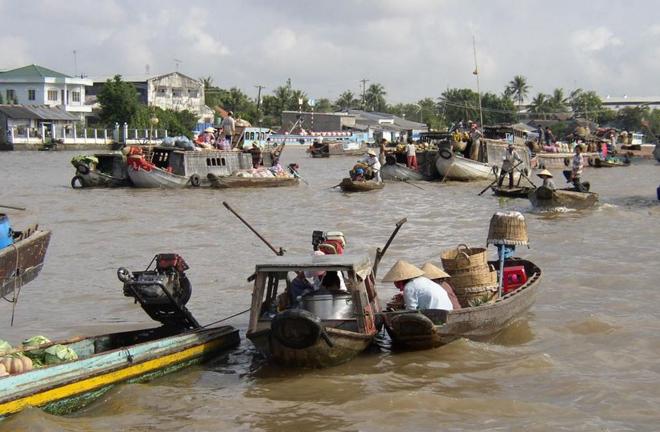 Can Tho is located in the Mekong Delta, in a centre of networks of canals and rivers. The total water traffic length of the city is 1157 km. The Hau River, the biggest branch of Mekong River, runs along the northern side of the city.
The Mysterious World says that apart from immense networks of canals the floating markets are the main attraction of Can Tho.
"The merchant boats down the river offer you all varieties of goods," the website writes.
It also notes that touring floating markets are the best way to buy local goods and see cultural aspects of the city.
Rounding out the list of top 10 are Cape Coral in the US, Bangkok, Bruges, Belgium, Stockholm, Alleppey, India, Suzhou, China, Giethoorn, the Netherlands, Birmingham, England, and Venice, Italy.
Pictures of the top ten most beautiful canal cities:
Can Tho, Vietnam.
Venice, Italy
Birmingham, the UK
Giethoorn, the Netherland
From english.vietnamnet.vn/
Back
video- image
video- image
Access statistics
Access statistics